When you are holding a meeting or a party in your backyard; the thought of your neighbor getting all the details is sickening. This is when the importance of privacy hits you. Let's look at how to block neighbor's view in your yard while on a tight budget.
Cheap Ways to Block Neighbors View
You do not have to worry anymore about a neighbor spying on you while relaxing with friends or relatives in your yard or garden. The following are inexpensive backyard privacy ideas to work with under a small budget.
1. Shield with outdoor screens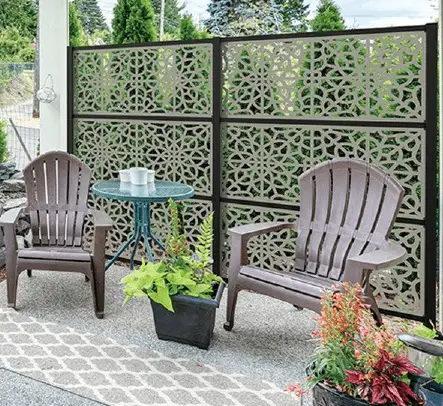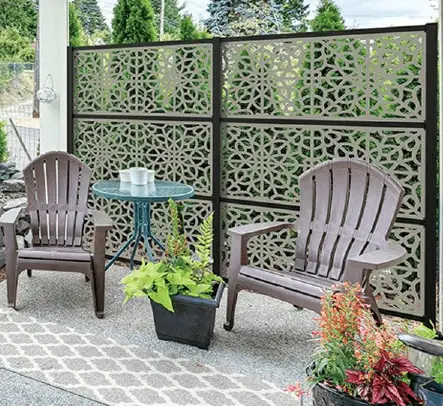 Outdoor screens are simply panels of cloths mounted on metallic stands. These are inexpensive and readily available online, such as this beautiful outdoor screen.
The best thing about these is that they can be moved to different spots where you need privacy in the backyard.
Outdoor screens also give full privacy because the neighbor on the other end cannot catch a glimpse of what is happening behind the screen. When not in use, you can always fold it and tuck it in the garage without taking much of space. On the flip side, outdoor screens are prone to elements, and this means they will fade and tear within no time. 
2. Erect a corrugated metal fence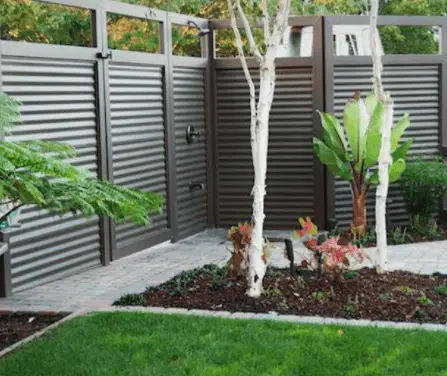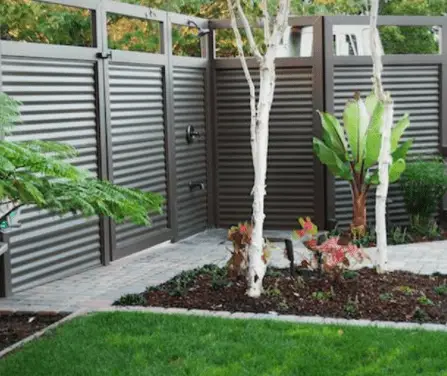 Corrugated metal is a great idea for backyard privacy because of the many benefits it comes with.
Most important, corrugated metal is cheap and readily available from hardware stores. With just a few wooden beams mounted on concrete bases, installing this type of fence should be bliss.
A corrugated metal fence provides a sleek appearance that will also work by keeping birds off your patio. The only disadvantage is that the sleek shiny look will not last for long before rust starts bothering you. But you can always paint it to prevent rust and improve its look. Corrugated metal blocks wind on patios and gives you complete privacy from your nosy neighbors.
3. Use cascading landscapes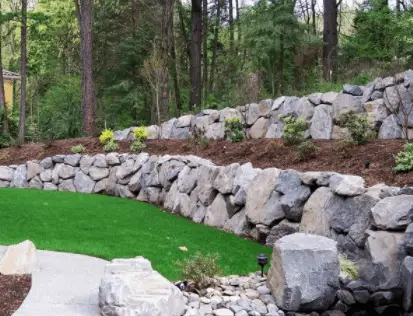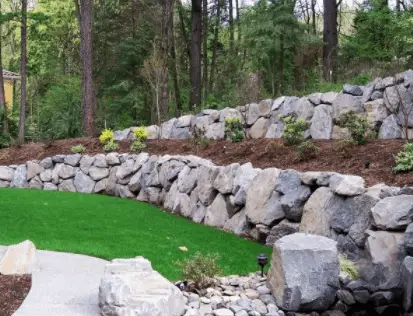 It may sound like an expensive idea but trust me it is among the cheapest backyard privacy ideas. The cascading levels are easy DIY projects that you can manage with homemade materials.
Please be advised that this idea is meant only for the handy people because it will involve muscles. And that is not all; you have to be very patient because it will take quite some time.
The multilevel designs are a great way of showcasing your beautiful plants and bushes. However, you may need some bits of advice from a professional landscaper to help you come up with a design that works. The terraces work to your advantage because they increase the space for outdoor décor such as beautiful flower vases, outdoor lightings among many others.
4. Plant trees and shrubs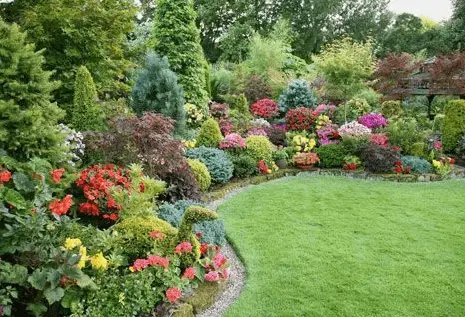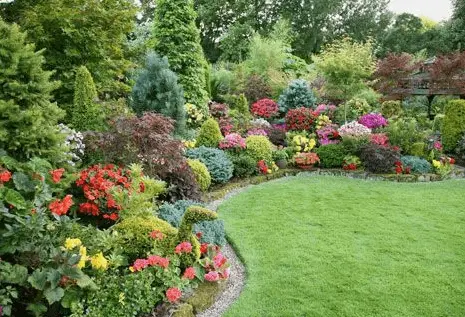 Bushy fast-growing trees and shrubs are another great idea for backyard privacy, such as these inexpensive fast-growing hybrid willow trees. A tree and shrub fence is a great idea because you can do the planting by yourself and save lots of money you would have used to hire a professional landscaper. You just need to dig a hole using a shovel then pour in some dirt and plant the tree. 
Trees are readily available and they also come at fair affordable market prices, compared to other fence options like a stone wall. On the flip side, you will have to be extra patient with the trees because they take time before you can enjoy the serene beauty.
However, some tree species like arborvitaes will be all grown after a few years. Besides, you will be taking part in environmental conservation by increasing vegetation.
5. Hang your greeneries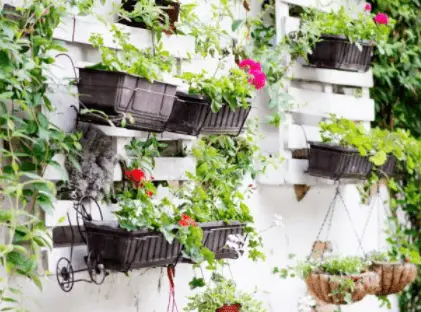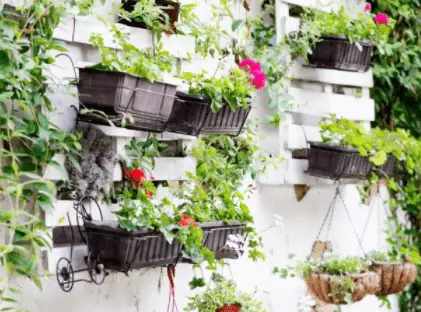 Hanging your greeneries works to your advantage in so many ways. It gives you the chance to showcase your taste for flowers.
People may not understand what you are trying to achieve with this design; they may think it is fashion but its only you who knows it is a backyard privacy idea.
The best thing about hanging your outdoor plants is that it frees up space for other outdoor activities like lounging, grilling. You can also use the extra space created to add outdoor décor items or outdoor furniture in the patio.
Besides, you will enjoy the orderliness brought about by the hanging greeneries. Doing this is easy because all you need are some evenly spaced posts and sturdy rods to hold flower pots in a slanted position. Ensure your flowers are the type to overflow the pots.
6. Grow a tall hedge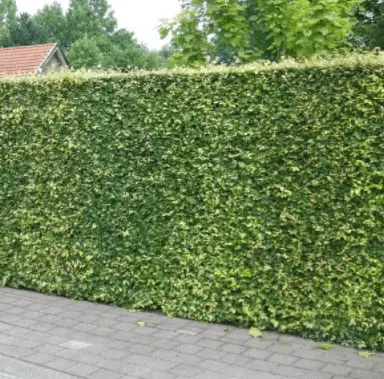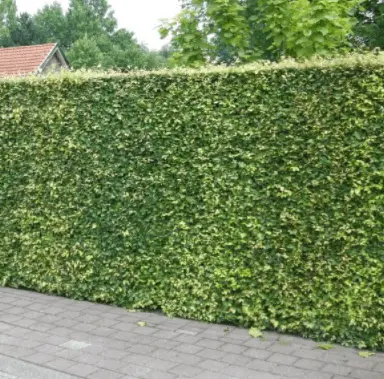 This backyard privacy idea can give all-year screening and is typically not confined by city mandates restricting their tallness.
Where space is tight, as in a side yard, quickly developing columnar evergreens like Italian cypress and arborvitae or a sheared privet support can give a basic answer for isolating bordering yards or shutting sight lines out a kitchen window.
To plant another privet support, make a channel two feet wide and two feet down, space singular bushes around 12 inches separated, and bring soil up to the fanning trunk.
Water profoundly now and again in the principal year, utilizing a dribble water system. To flourish, these deciduous bushes require a calm atmosphere and a mortgage holder ready to use sharp shears as regularly varying.
7. Use of trellis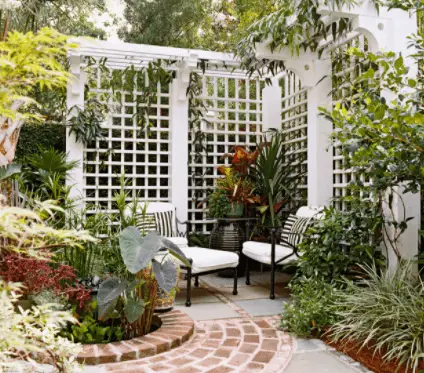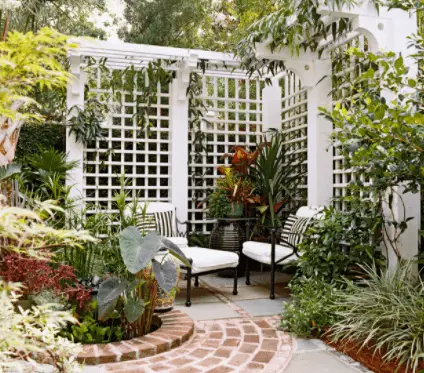 Regardless of whether basic or expound, locally acquired, or exclusively manufactured, a lawn lattice gives a direct answer to the outdoor privacy issue.
Furthermore, as the ideal help for quite a few climbing plants or blossoming plants, a lattice can turn into an eye-catching point of convergence in the structure of your open-air living zone.
8. Hang outdoor curtains
Here comes the most inexpensive backyard privacy idea; outdoor curtains. These are cheap because they are available at interior décor outlets and they come at fair market prices.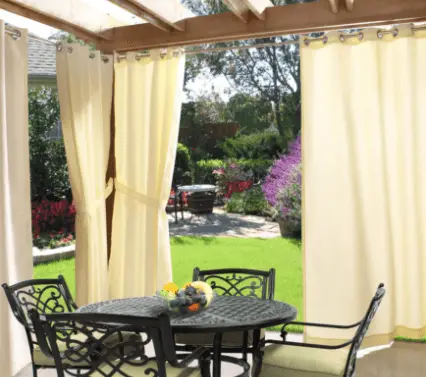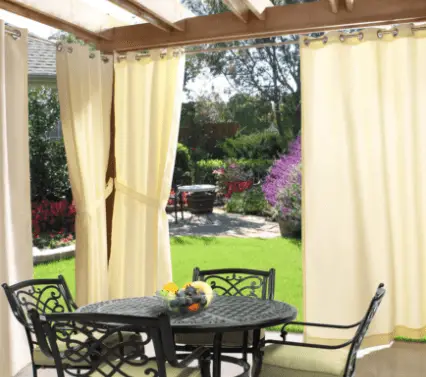 Better still, you can even make some at home with just easy and simple steps. Plus, installation is easy; all you have to do is to hang some curtain rails on sturdy rods covering the patio.
You might also consider erecting some wooden bars for extra support. This is a great idea since it gives complete privacy and you can always fold the curtains when you do not need privacy.
9. Use super-sized planters
Flowers are not just therapeutic to look at; they can also offer backyard privacy. Yes, you can block the view of a nosy neighbor by buying huge planters and flower vases.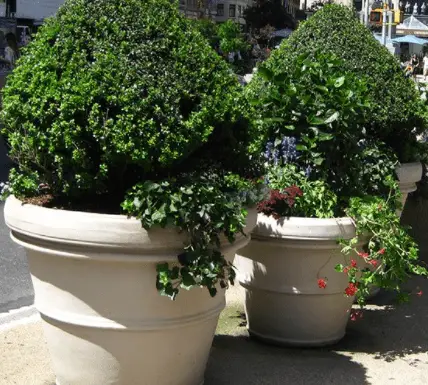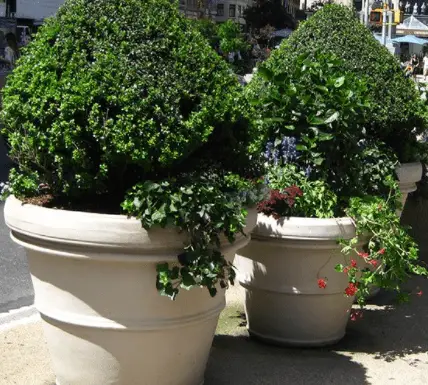 When arranged in a row along with your neighbor's view, they will offer some bit of privacy. When complemented with big and bushy flowers, they offer near complete privacy.
Unlike trees, flowers need only a few months to become bushy.  All you have to do is to trim them often so that they do not overhang your neighbor's property. Allowing this might land you in legal trouble with your neighbors.
This is a cost-friendly idea because you can easily make the pots and planters at home with just simple tutorials from YouTube.
10. Put up some bamboo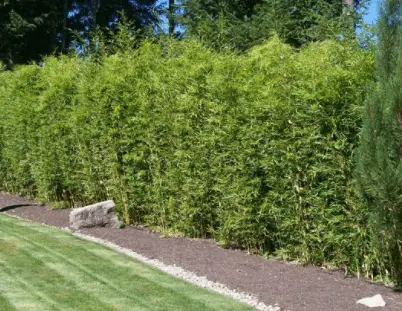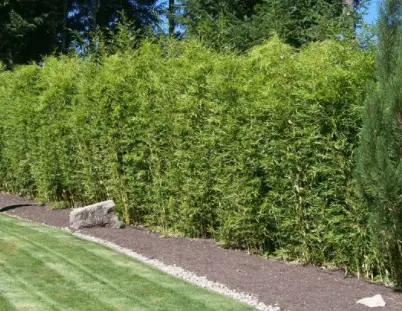 Bamboo is best known for its invasive nature so this one becomes a sure bet that within no time; your neighbor's view of your backyard will be blocked.
You just need some huge planters that can withstand the fast and bushy growth of bamboo. Then put them in a row and boom! You have your evergreen natural fence.
Conclusion
If you have decided to use plants as your outdoor privacy screen, be sure to choose species that thrive in your zone. Some pruning and training may also help your trees to grow thicker and greener. For synthetic options, go for weather-resistant materials that will remain durable even in harsh weather.